Does BTS really need a trophy to be Gold?
Havana Alfaro and Fairouz Abuamreih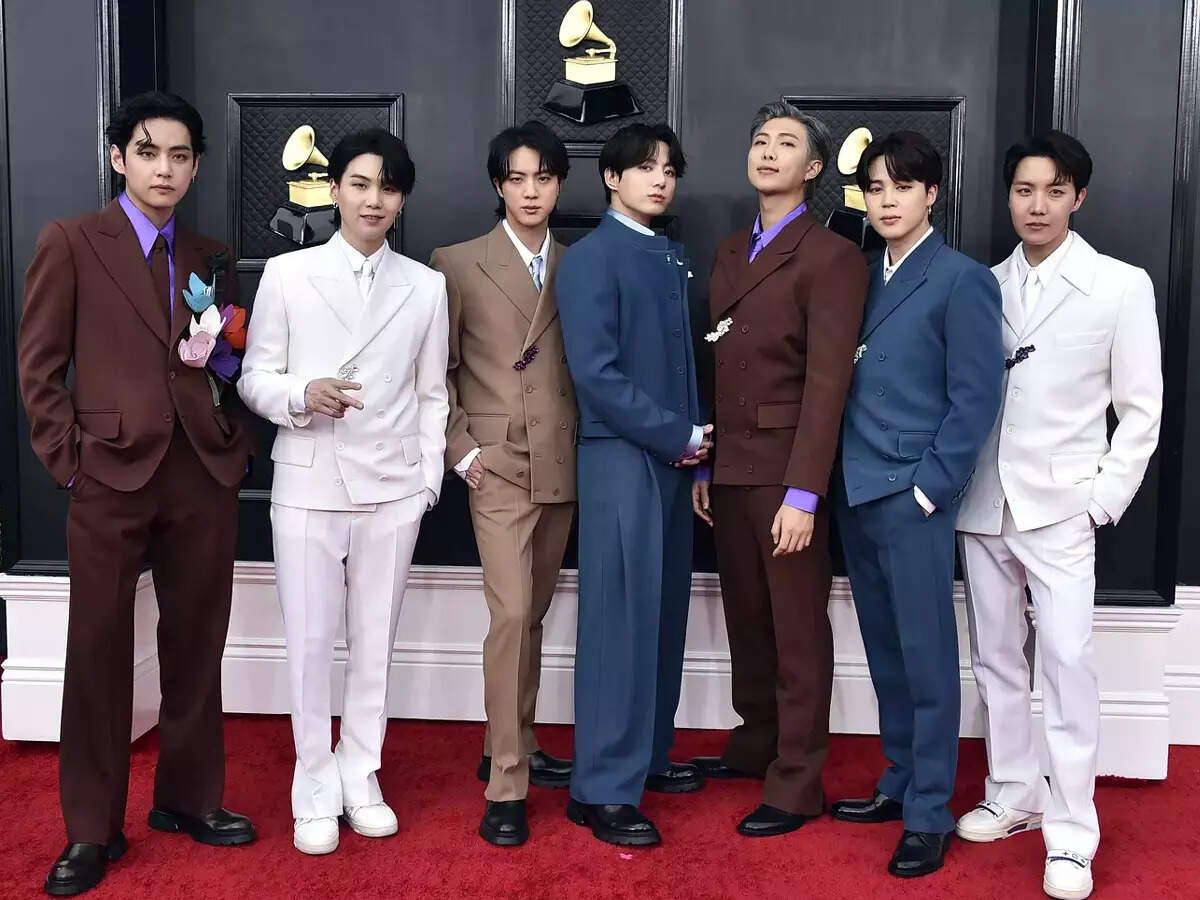 Recently, the 2022 Grammys were held. Music is very important in all of our lives as it provides emotional support, especially in the unsteady times that this pandemic has brought, letting us for a moment forget stress and unhappiness. This gives a chance for artists to walk the carpet & be recognized for the happiness they have brought in the lives of their fans. BTS was nominated for best top duo/group performance. They also performed on stage with cool espionage vibes as Jungkook made a dramatic entrance, Jin was hacking, and V is still leaving us wondering over what he told Olivia Rodrigo, and it's breaking the internet! Overall, they had a stellar performance.
          The ARMY fanbase were elated when BTS was nominated for a Grammy. The boy band has produced top hits that have become widely popular and has peaked in charts worldwide. Some of their hits, including Dynamite and Permission to Dance which were produced during the pandemic. They have truly lifted fans worldwide through the stress, depression and the deep pit enveloping the lives of many worldwide. Their music, through its upbeat and positive lyrics, have for a moment suspended fans in the clouds as their problems evaporate and reality hangs in the balance. The music has provided cracks of sunshine peeking through the empty and split sky, and has healed our broken wings. It was a historical moment that this iconic group was finally recognized. Despite this, BTS didn't win this award. Fans were angered, and controversy on this topic was once again brought into the light. While they could recover from this loss, many wonder if this is a result of racism. A detailed article from Elle went into depth on the subject in their article ''BTS Deserves A Grammy, But Do The Grammys Deserve BTS?'' One fact that was pointed out was the fact that only 10 Black Artists have won Album of the Year, and under 20 minorities were nominated in the past 10 years. This shows the fact that is overlooked, that there are still some wrongs that need to be fixed.
          Another good point is the fact that groups have not been recognized in the Grammys for winning despite the fact that some were widely popular. For example, popular bands like One Direction, Backstreet Boys, and the Spice Girls never won an award. This shows the view of groups not being taken as seriously for their musical and vocal talent and performances. Despite their wide popularity and amazing talent, artistic groups are obviously not viewed by the Grammy.
Source: https://www.elle.com/culture/music/a39616489/bts-grammy-awards-snub/